A.L.P.A.C.A. has directly influenced the direction and growth of the industry today making Alberta the hub of the Canadian Alpaca Industry. A.L.P.A.C.A. boasts a membership of industry leaders who contribute to the success of the Alpaca industry.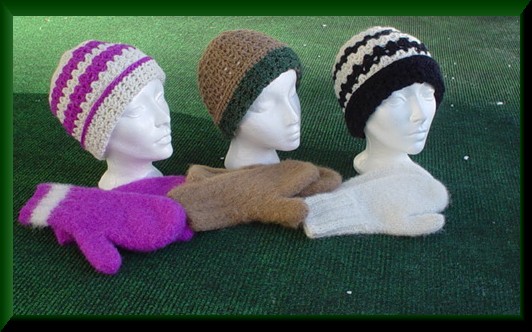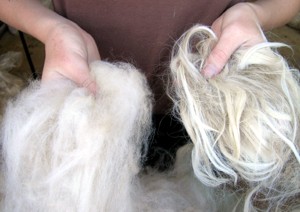 Alpacas are native to South America in their natural habitat approximately 4000 meters above sea level, high in the Andes Mountains.
                                                                                         
It was at these incredible altitudes and under severe conditions that the aristocratic Alpaca developed its superb & luxurious coat. Alpacas were domesticated by the ancient Inca Culture who cherished and treasured them. They prized their silky soft fibre, hence developing the most sophisticated textile technology of the ancient world. At one time Alpaca fibre products were reserved for Royalty ONLY.

Alpacas are members of the camelid family; Canadian & North American herds are primarily made up of Huacaya & Suri Alpacas. Huacaya has crimpy or wavy qualities in their fleece that enhances its use in spinning. Suri has a long lustrous super fine fibre with no crimp almost a silk texture.

With growing public debate over the use of furs, Alpaca is a very" Politically Correct" fabric of choice, world renowned for its lightweight insulating qualities.


The many darker shades of alpaca fleece enable processors to achieve a wide variety of neutral shades. Without added cost of dying or environmental damage this supports the trend for basic neutral colors accentuated by brightly colored scarves and shirts.

Alpaca with its sensuous handle & draping qualities allow designers to create a variety of designs from gossamer shawls and long flowing garments to bulky knit sweaters. It is predicted that Alpaca will be one of the hottest fashion fibres in the next decade. A wide variety of products from Carpeting, Quilting material, pillows, & upholstery designer cloth allows fibre of the highest quality to the lowest quality to be utilized.

Alpacas are truly a unique specimen of the Animal Kingdom. The CANADIAN ALPACA FIBRE INDUSTRY offers unprecedented opportunities for breeders of Alpaca Fibre.